Contact us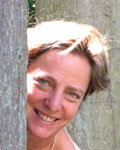 Joan LUCA
is in charge of our international booking office. She will be happy to provide detailed information on our programmes and guide you through your registration, the organisation of your journey etc.
She can be reached by phone or skype from Monday till Friday between 9 and 12 a.m.
Skype
Joan LUCA
Phone
Information and booking :
+33 (0)9 50 70 75 97
School :
+33 (0)4 92 77 74 58
Thank you for not calling this number for bookings and related information.
Email

Mail
CREA-LANGUES sarl
Le Monastère de Ségriès
Route de Riez
04360 Moustiers-Ste-Marie, France
Contact form