One week or more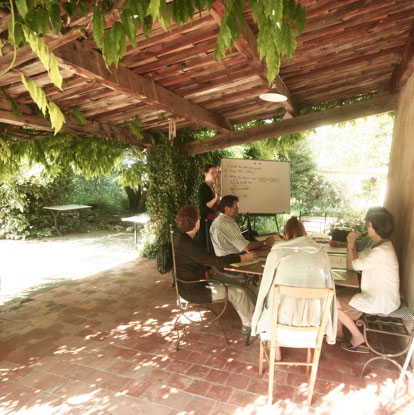 One week course
This may be your preferred option if time is tight and you need to work on your French intensively or polish up an already good level of the language.
You'll be able to practice actively what you already understand passively, to enjoy again the pleasure of learning French. Perhaps too, as many others discover, this will stimulate you to decide to come back again for a longer stay.
Dates 2019 :
8-12 April ; 15-19 April ; 20-24 May ; 27-31 May ; 3-7 June ; 10-14 June ; 17-21 June ; 24-28 June ; 22-26 July ; 29 July-2 August ; 19-23 August ; 16-20 September ; 23-27 Septembre ; 30 September-4 October 2019
Typical 1 week programme :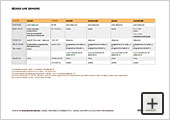 Two-week course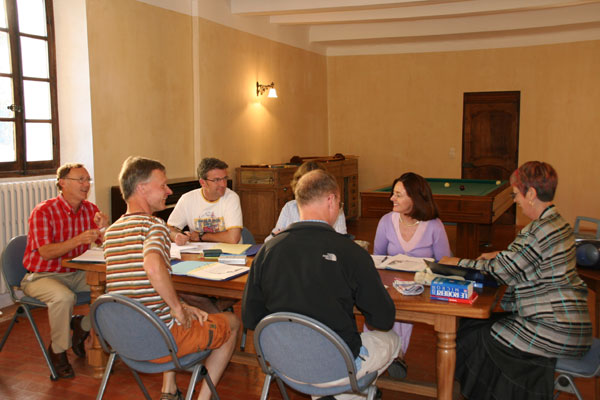 Two weeks is the ideal period of time to get the most from your total immersion in French. Two weeks at CREA-LANGUES allows you the time to adapt to a new environment and to deepen or refresh your knowledge of French.
You'll be able, at your own pace, to put into practice what you learn, both during the structured courses and when participating in the other activities we arrange. You'll have the time to find your feet, to understand French better and better, to gain in confidence and to improve permanently your skill-level in the language. On some dates, the entire group will remain on site for two weeks. Other two-week courses are composed of 2 consecutive week courses. In that case, some participants will stay only one week, others will follow both weeks.
Dates 2 weeks 2019 :
3-14 June; 8-19 July ; 5-16 August ; 2-13 September 2019
2 weeks – typical programme 1 :
Dates 2 x 1 week 2019 :
8-19 April ; 20-31 May ; 17-28 June ; 22 July-2 August ; 16-27 September 2019
2 weeks – typical programme 2 : (2 x 1 week) :
Three week course
Certain periods, you can combine two consecutive courses, if you wish to follow a 3 week language course.
Dates 2019 :
3-21 June ; 8-26 July ; 5-23 August ; 2-20 September 2019
REMINDER :
Our courses are not meant for beginners. Participants need to have acquired a level in French ranging from elementary to advanced according to the CEFR, Common European Framework of Reference. This comes down to level A2 in the process of being acquired to C1, for speaking abilities and understanding skills. If you have the slightest doubt about your own knowledge of French, please contact us for a test through Skype or by phone..