A different way of learning
We focus on the skills you need to communicate
Both to understand French better and to use it yourself with clarity and precision. We encourage your active participation in the learning process by means of informal practice of French : the numerous exchanges create many opportunities for you to take the plunge and to gain confidence and enjoy speaking French in all situations.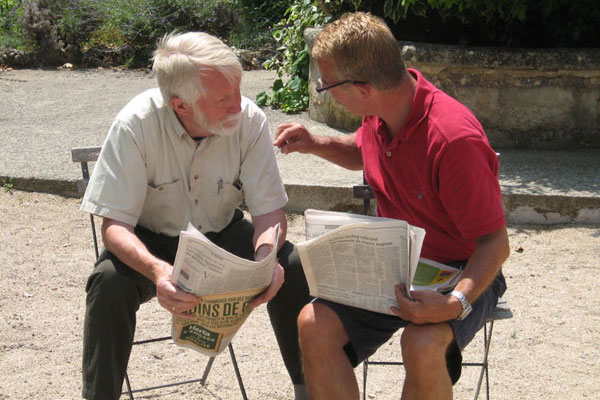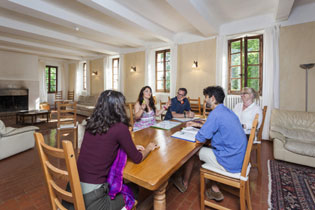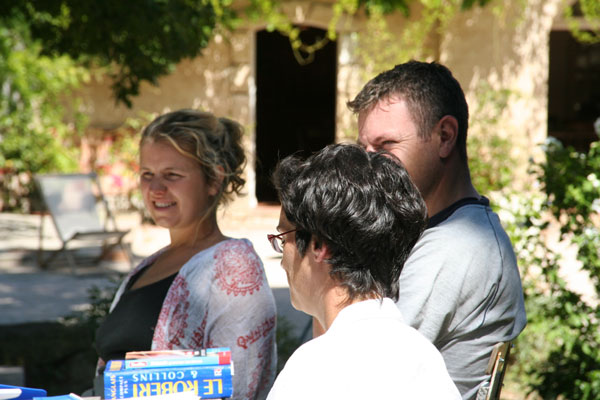 Dynamic courses in a relaxed atmosphere and in total immersion
We will help you to overcome any apprehension you may have about speaking French. You'll surprise yourself at the progress you will make! Comfortable and bright classrooms inside. From the first rays of spring, sunshine classes can also be held outside.
A wide variety of teaching resources and every year many new features and innovations
We devise our own teaching material, using recent press articles and texts, radio and television programmes, linguistic games and French songs. Among other things, you will have access to magazines, newspapers and books, the Internet, computers and to audio-visual resources.
Mini-groups for a personalized approach
3 to 6 persons maximum per level for the courses (except for the private tuition option). Every group is limited to 20 or 25 people depending on the dates.
Learning should be fun. Let yourself be tempted by the desire to know good French, in our company, in a warm and hospitable ambiance.
Oser, savoir et aimer parler français, voilà ce que nous vous offrons.