Free time - Evening - Weekend
Free time
Before and after the tutored sessions you will have time both to study and to relax. You'll be able to go for walks or borrow our bikes, do some sports in our fitness room, practice yoga on the rooftop-terrace, take a refreshing dip in the swimming pool, enjoy the sauna or simply relax in the garden.
We also arrange regular transport to take you to the neighbouring village. The teaching staff will willingly give you information and, if necessary, ideas to help you make the most of your free time. Detailed maps are available.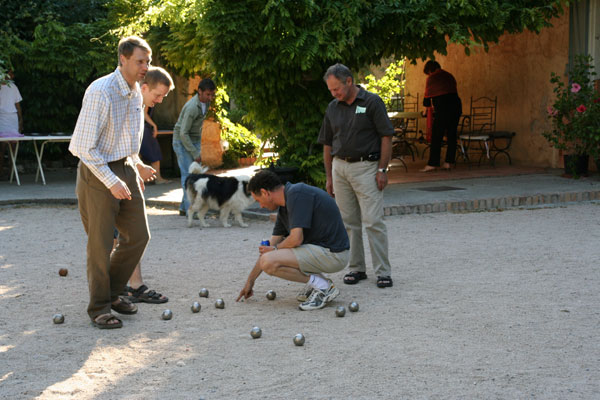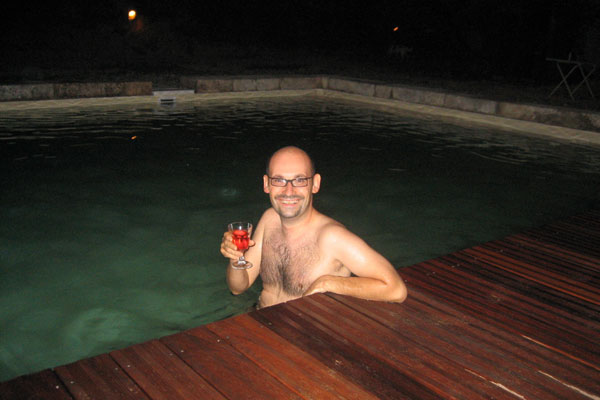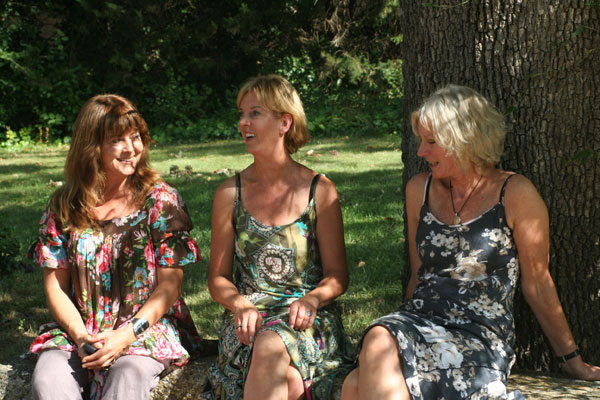 Evening
After the evening meal, if you are so inclined, you'll be able to join in a wide range of activities. You can try out your ability at petanque in the nearby village square, take part in an impromtu concert in the courtyard of the monastery, join local people for dancing at festivals or fêtes, or settle down to watch a French film. Our team will be there with you too, enjoying these moments of informality and encouraging you to carry on speaking French.
Weekend
During a week course
The course finishes on
Friday evening
at 6.30 pm. You can stay an extra night in the Monastère.
During a two week course
In the middle of the course, you have the choice between free weekend, an accompanied day excursion or theme weekend at certain dates.
Free weekend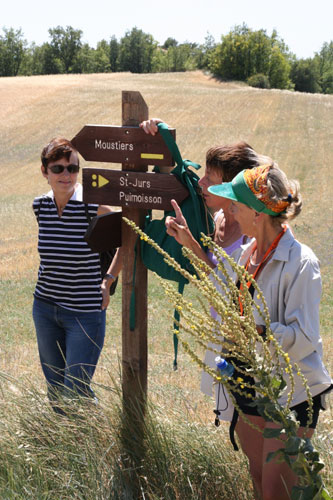 We offer free transfers: on Saturday to the village of Riez for the weekly market and to the bus stop where you have a direct connection to Aix-en-Provence, to spend the day there; on Sunday, to the village of Moustiers or to the lake. There are hiking trails from the Monastery.
You can also relax at the Monastery and use all the infrastructures as listed above (section "free time") or go for a stroll and hike on the trails from the Monastery.
Accompanied excursion on Saturday and free Sunday
On Saturday, according to the dates, you could sign up either for a hike in the Verdon-region or for a cultural excursion in the company of a guide.

>> Download programme

Free Sunday, see possibilities in section above "free weekend".
Theme-weekends
A cultural weekend, away from the centre and in the company of a member of the CREA-LANGUES team, to add an extra dimension to your stay. Minimum 5, maximum 8 participants, to be booked at the moment of your registration.
Le Festival d'Avignon
12-14 July (during the course 8-19 July 2019)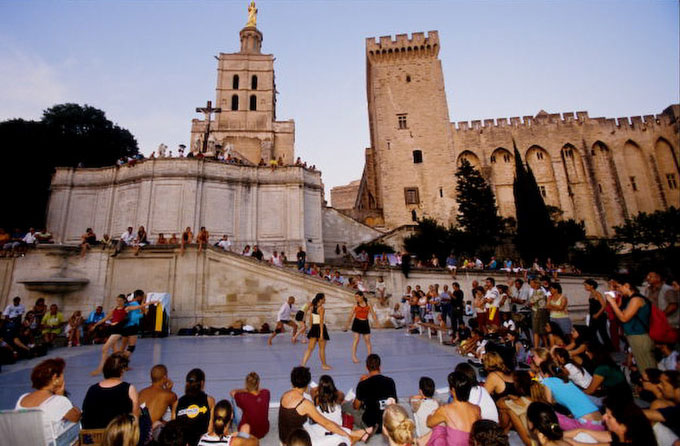 In Provence the summer period is also the time of many festivals. Avignon's is one of the most prestigious, renowned for its theatre and dance performances. Hundreds of events are in the festival programme, with street entertainment laid on in the city's shady squares and alleyways. During this time the city has a unique atmosphere. This is not to be missed if you enjoy culture and the arts festival experience. Friday and Saturday nights are spent at a hotel in Avignon.
Minimum 5 and maximum 8 participants, weekend accompanied by a teacher.
We leave on Friday, right after lunch and spend 2 nights at a hotel in Avignon. We return to the Monastery on Sunday around 5 pm.
Price supplement : see Dates and prices
This supplement includes three performances OFF, reduction card Festival OFF, 2 nights at a hotel, breakfasts and dinners, documentation, transport and administrative charges.
Sur les traces de Pagnol
7-8 September (during the course 2-13 September 2019)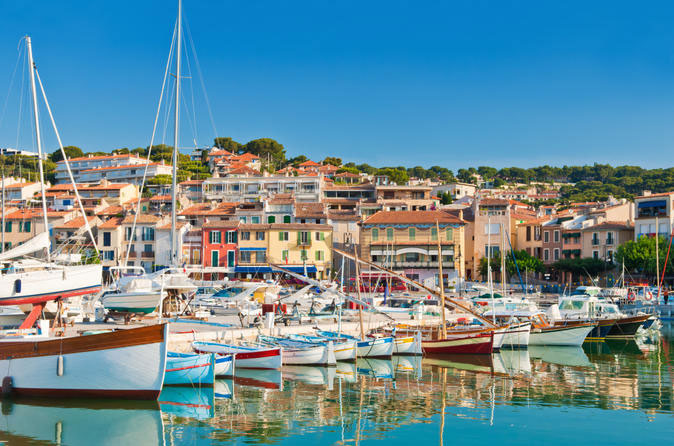 This is the opportunity to get to know that part of Provence which inspired the writer Marcel Pagnol, a native of the region and author of Jean de Florette, Manon des Sources and many other books which have been made into films. Our "literary excursion" will take you some places featured in his stories and films, including the back-country of Aubagne and Cassis. You'll explore the creeks along the Mediterranean coast by boat and take some appropriate "pauses gourmandes" at meal-times. Saturday night is spent in a hotel in the picturesque port of Cassis.
Minimum 5 and maximum 8 participants, weekend accompanied by a guide or by a teacher.
We leave on Saturday morning and return at the Monastery on Sunday around 5 pm.
Price supplement : see Dates and prices
The supplement includes : night at a hotel in Cassis, meals, entrance tickets, boat trip, documentation, transport, guidance and administrative costs.