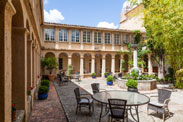 Larger offer of one week courses
Following the growing demand for one week courses, we have added more dates to our one week offer this year : 8-12 July, 15-19 July, 5-9 August, 12-16 August and 30 September-4 October 2019.
See all dates for one, two and three week courses this year : Dates and prices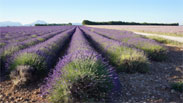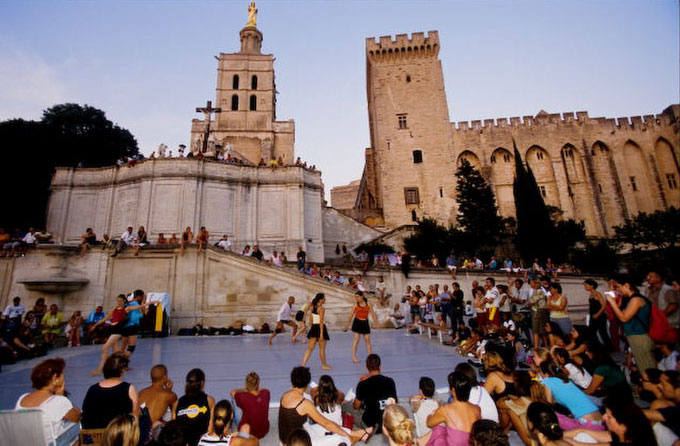 In July, nature and culture in the spotlight
From mid-June onwards, the lavender is in full bloom. The garden of 'le Monastère' and the neighbouring fields are a feast of colours. This time of the year is of amazing beauty.

There is still time to inscribe for 8-12th and/or 15-19th of July, to immerse yourself in French with the scents of lavender.

We propose several activities to honour the Provençal flora
- Cathy, our local guide, proposes an excursion around the theme of perfume : its history, its illustrious characters having marked its development in the region, the link with the Monastère de Ségriès, where our school is located. She has numerous historical anecdotes and secrets of nature that she will share with you during a walk between Ségriès and Puimoisson.
- with a nature guide or one of the teachers, you'll do a hike through the garrigue, either around the Monastère or in the Verdon canyon, which is most beautiful at this moment of the year : aromatic plants, roses, sage and from mid-June onwards lavender in bloom, just to name some of them.
- a linguistic workshop about « Peintres en Provence », to discover the influence that our beautiful region has had on some famous painters. We will work on their biography, on some of their paintings etc. 
Immerse yourself in the Avignon Festival
During the course 8-19 July, we offer a special cultural programme during the weekend, accompanied by one of our teachers. Avignon's Festival is one of the most renowned for its theatre and dance performances, with street entertainment laid on in the city's shady squares and alleyways. During this time the city has a unique atmosphere. Friday and Saturday nights are spent at a hotel in Avignon.

And, as usual :


- French courses in the morning, in mini-groups of level
- varied courses around current topics
- an in-depth teaching of phonetics
- option private tuition or special programme for Expats.

For all information, please contact Joan : Contact us.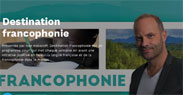 CREA-Langues on TV5 Monde : « Destination Provence »
Mid June, Ivan Kabacoff who is presenting DESTINATION FRANCOPHONIES, has been visiting our school, to shoot for a TV programme on the quality label FLE (French as a foreign language).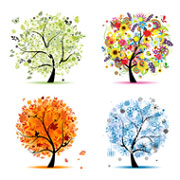 Les quatre saisons de Ségriès
Once every trimester, in our section "LES QUATRE SAISONS DE SÉGRIÈS", we propose "nos coups de coeur », a selection of favorite books or films by one of our teachers, « Le coin des mots », some exercises to enrichen your vocabulary and « Le coin des lettres », a special section for the students who already attended a course at CREA-Langues.

As for now, the summer 2019 edition is online.
Next "rendez-vous" for the autumn on the 21th of September.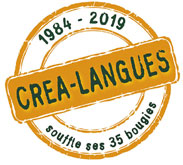 The winner of a week course with CREA-Langues
After an exclusive weekend in Aix-en-Provence in April, won by Mrs Nanette Stringer from Palo Alto (US), to continue the celebrations of CREA-Langues' 35th anniversary, we did a second draw amongst the participants who enrolled for a course beginning June.
Mrs Ilse Van Looy from Herentals (Belgium) won a week course with CREA-Langues. Congratulations, Ilse, we are looking forward to welcoming you in June !