How to book
1. We will verify if there are places available for the course you would like to take
Please contact us.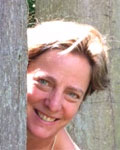 Joan LUCA, is in charge of our international booking office. She will provide detailed information and will assist you with your booking and travelscheme.

She is fluent in English, French, German and Dutch : Contact
2. The programme is available during the dates you prefer
We will confirm that the programme of your choice is available.
Upon receipt of your registration form, we'll send you a confirmation by e-mail as well as information for the payment of a deposit. Your registration will be valid upon receipt of your deposit and a signed copy of the order form.
REMINDER : our courses are not meant for beginners. Participants need to have acquired a level in French ranging from elementary to advanced according to the CEFR, Common European Framework of Reference. This comes down to level A2 in the process of being acquired to C1, for speaking abilities and understanding skills. If you have the slightest doubt about your own knowledge of French, please contact us for a test through Skype.
3. Payment of the balance and practical information on your course
6 weeks before the start of your course, you will receive :
practical information
an invoice indicating the balance to be paid , as well as an invoice for your accommodation (the tuition and lodging are invoiced separately).
the balance for your course is due a the latest 1 month before the start of your programme.
Your lodging can be settled either by bank transfer 1 month before your arrival or at the course centre when you are there.
Feel free to contact us for any additional information concerning our programmes, lodging, transport, individual services... so that you can prepare your stay in Provence.
Au plaisir de vous accueillir au soleil de Provence !