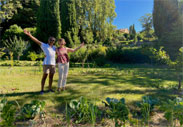 Our school is reopening on the 12th of July 2021.
Do you feel like studying French with us in Provence and are hesitating whether to come in 2021 or in 2022?

If the measures between your country and France allow it, do come rather this year. You'll benefit from a French immersion in a beautiful and quiet place, an ancient monastery amidst stunning nature and, you'll also contribute to a more serene future for our school.

Provence and our team are waiting for you!

Joan will give you all the information. Do not hesitate to give her a call or contact her.
As part of a partnership with Bien-dire magazine,

CREA-Langues has negotiated for you :

*Excluding postage and "Pack Promo". Before checking out your shopping cart, insert the code "CREA20" in the "voucher" section.
What is Bien-dire? A magazine that will increase your level of French through articles about French-speaking culture (history, society, economics, news, profiles of important French people, literature, etc.), but also through teaching linguistics itself (grammar, intonation, idiomatic expressions, practical conversations...).

The magazines are available in a printed or digital version, with or without CD, downloadable audio, etc. You decide whether you want a single magazine or a subscription.

You could opt for Bien-dire Initial (Beginner to intermediate levels, A1 – B1) or for Bien-dire Intermediate to advanced levels (B1-C2).

Click on the thumbnail to browse an online edition for free :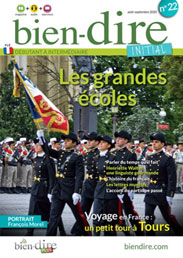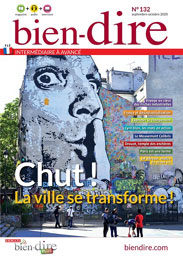 To subscribe : www.biendire.com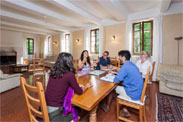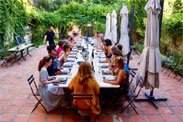 Recommend a friend
Have you already joined us for a course at CREA-Langues and thinking of coming back ? You might know some people who would like to live a similar 'total immersion' experience with us.

If you enroll for a course and if another person – through your recommendation – follows a CREA-Langues immersion course for the first time, we offer following conditions:

For you, having already followed a CREA-Langues course in the past, we offer 100 € on your course per new student who comes through you.

The person who follows a first CREA-Langues course on the recommendation of a returning student, will get a welcome gift at the school. For more information : recommend a friend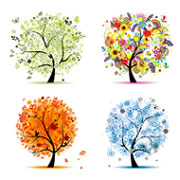 Les quatre saisons de Ségriès
Once every trimester, in our section "LES QUATRE SAISONS DE SÉGRIÈS", we propose "nos coups de coeur", a selection of favorite books or films by one of our teachers, « Le coin des mots », some exercises to enrichen your vocabulary and « Le coin des lettres », a special section for the students who already attended a course at CREA-Langues.

As for now, the summerg 2021 edition is online.
Next "rendez-vous" for the autumn on the 21st of September.