Recommend a friend
Have you already joined us for a course at CREA-Langues and thinking of coming back?
ou might know some people who would like to live a similar "total immersion" experience with us.

Recommend a friend and you will both be eligible for this special offer.

If you enroll for a course in 2020 and if another person – through your recommendation – follows a CREA-Langues immersion course for the first time, we offer following conditions:
For you, having already followed a CREA-Langues course in the past "returning student"

We offer 100 € on your course per new student who comes through you
For the person who follows a first CREA-Langues course on the recommendation of a returning student

SPECIAL SPRING PROMOTION for any course in May or June 2020 : 50 € reduction on the course

For a course in July, August, September or October 2020 : you'll get a welcome gift at your arrival at the school
The conditions, for any registration from the 02/02/2020 onwards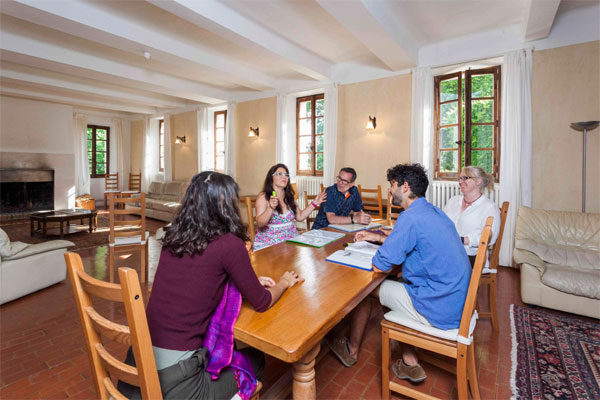 The reduction will be given if both of you - returning and new student - follow a course in 2020, whether it is one, two or three weeks.
You could follow a course together or at different dates.
The discount is cumulable for the sponsor, if several students come on his/her recommendation.
The sponsored student can only have one sponsor and can therefore only benefit from one reduction or one welcome gift.
In case of cancellation of the course, the offer is no longer valid.
How to proceed to benefit from the sponsorship?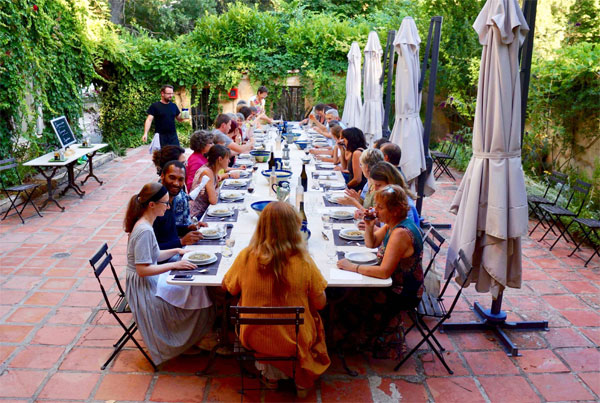 For the returning student: when you fill in your registration form, please mention the name of the person who might enroll through you.
For the new student: when you fill in your registration form, please mention the name of the person who recommended CREA-Langues and will be following a language course this year as well.
The reduction will be payed at the beginning of your, either cash (other then EC countries), or by bank transfer (EC countries).
For any additional information, please contact Joan